TAKE CARE
OF WHAT
YOU LOVE
NO locked in contracts
Join online here in 2 minutes
Includes a wash and dry
Extend the life of your paint
Fleet options available
MEMBERS PERKS DECEMBER OFFER
BECOME A MEMBER & YOU COULD WIN 3 NIGHTS AT TANGALOOMA
[rev_slider alias="food-recipe-carousel1"][/rev_slider]
57 Wash is a first-of-its-kind multi-wash destination that takes washing your wheels to a whole new level of excellence and convenience.
Our sophisticated wash technology is ahead of its time and is favoured and used by some of the most prestigious car brands around the globe. It combines incredibly gentle and effective washing materials with outstanding engineering and innovative programming to deliver an auto car wash that really does go the extra mile.
CHOOSE A SELF-SERVE WASH OPTION,
OR OUR HIGH-TECH, FAST TURNAROUND,
DRIVE-THROUGH TUNNEL AUTO WASH.
This is the latest in Car Washing technology. You will be amazed!
A 24 hour fast & effective Car Wash solution. Ask about the Tradie Wash!
Caravan, boat or car, we have the ultimate sized wash bays!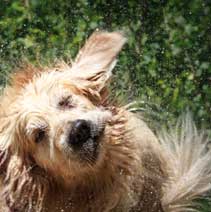 Pamper your pooch with our two 24 hour dog washes.
Very cool car wash. They accept 4wds with snorkels/ roof racks etc in the laser wash area which is better than many places.
Had my car washed at 57 wash for the first time. Came out looking like it rolled off the showroom floor. Friendly staff and great service, would recommend to anyone.
I spent a week up at Frasier, came back and spent 4 minutes on the underbody approximately $12, great value. It did a perfect job, no sand or or salt left on the vehicle. Very happy with this service provided.
Great car wash. Friendly and responsive service. Cant wait to go back. Must try for those in the area!
Is an amazing car wash complex. If I still lived in Brisbane I would use them weekly
Incredible car wash! Quick and efficient and really handy to have the different varieties of washes. The underbody wash was great! I used the combi tunnel and was cheap and did a great job!
You spend many hours in your car so why not have our team make it spotless for you?
Our Detailing Packages are now live and we look forward to giving you that fresh car interior feeling.
We have stepped away from the norm and created a genuine multi-wash destination.
State-of-the-art wash technology takes centre stage at 57 Wash, while custom lighting
and the latest tunes combine to set the mood to chill.
NO locked in contracts
Join online here in 2 minutes
Includes a wash and dry
Extend the life of your paint
Fleet options available
Caravans included